Kirsten at
We Be Reading
has been following this meme hosted by
Estella's Revenge
all month, with daily prompts to make various lists of favourite books from the past year. It's generated some awesome lists on people's blogs, so it's worth checking out (if you want to add a ton of things to your TBR!)
I'm not nearly organized enough to a) do that much blogging and b) look back and analyze my reading all year. (People count the books they read? In categories?? People have reading goals and measure their progress toward them???? My reading does NOT work like that!)
But this prompt (from Dec 9, so I'm only 10 days late) really works for me because it's been a great year for finding new authors. And it doubles as a chance to quickly review a lot of my travel reading.
I'll even divide it into categories for you:
YA Fantasy: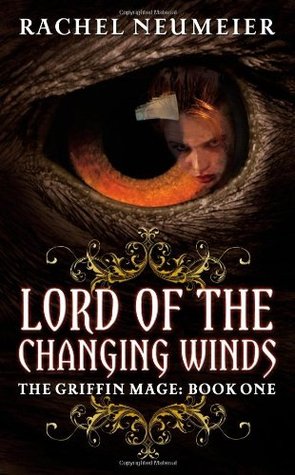 Rachel Neumeier
— After really enjoying
The Floating Islands
and
The City in the Lake
(the only two books available at my library), I decided to buy
The Griffin Mage
trilogy to read on the plane. Was not disappointed. Yet another original magic system; awesome griffins; heart-breakingly complex characters whose stories interweave with each other over the trilogy; beautiful descriptions; Neumeier's trademark ability to create intense conflict without anyone being an actual villain, because everyone has such good reasons for what they're doing (even if they're griffins who want to wipe out all the humans). Excited to read her more recent stuff: no more waiting for the library to get them, Neumeier is now on my "I fork out hard-earned cash for anything she writes" list.
Katharine Eliska Kimbriel
— So far I've read the first two of her
Night Calls
series—spooky witch stories set in an alternate frontier America—and I love the characters and the setting.
Kindred Rites
has seriously scary evil sorcerers that Allie gets kidnapped by and runs away from, with some nice realistic surviving-in-the-winter scenes. As with
Night Calls
, the details of every day life are immersively vivid, and the magic just seems like one more realistic detail. I've got the third book to read yet, and I also picked up the first book of an interesting-looking sci-fi series,
Fires of Nuala
.
YA Sci-Fi:
Andrea K. Höst
—
The Touchstone Trilogy
was so much fun.
And All the Stars
is just as much fun: it's a sort of Invasion of the Body Snatchers /Host/ Animorphs story (did you ever read the Animorphs? I thought they were awesome!). An implausible premise but she makes it feel so real. I doubt a huge spire is going to appear in every large city in the world, dispersing dust that kills lots of people but (slight spoiler if you want to be surprised by what happens)
gives some people superpowers and then allows unbodied aliens to take them over and use them in dominance challenges
—but if that ever did happen, we would all react exactly the way Höst describes it. Great use of the Sydney, Australia setting, great cast of diverse characters. So far I've liked Höst's sci-fi better than the one fantasy I tried—
Medair
had an intriguing premise and was compelling enough to draw me along, but I felt as though the most interesting things were happening in the flashbacks, and I really wished she had told the story in the order it happened; I'd be more invested in it that way. So I haven't read the sequel yet (also because the blurb makes it sound like it's going to be sad, and I don't want a sad ending! So maybe I'm more invested than I'm willing to admit!). But she's such a good writer that I'm willing to try another of her fantasies, especially since her books are on sale on Kindle for .99 right now! (Quick, go snap up the Touchstone Trilogy!)
Fantasy:
(I was going to say Adult Fantasy, but that would give entirely the wrong impression!)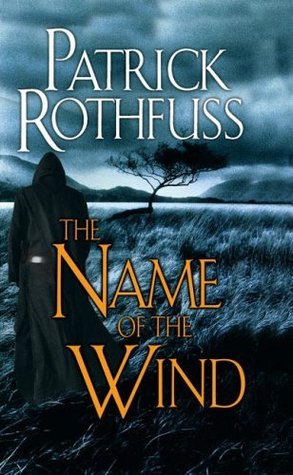 Patrick Rothfuss
— Finally decided to see what all the buzz was about, and I'm with the majority on this one: he's an amazing writer and I wish he'd hurry up and finish the third Kingkiller book! (But I'm willing to wait if it means it's going to be as good as the other ones.) Traditional magic kingdom fantasy with a great protagonist and just really good writing. Here are links to my Goodreads reviews of
The Name of the Wind
,
The Wise Man's Fear
, and
The Slow Regard of Silent Things
(which would be on a Top Ten Books that Blew My Mind list (the Dec 16 prompt), were I to make one).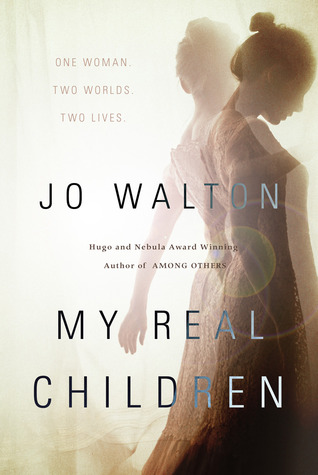 Jo Walton
— I first encountered her name in a review for her non-fiction work,
What Makes This Book So Great
, a collection of her Tor reviews of science fiction (which I still haven't laid my hands on). I went over to
Tor.com
to see what sort of things she was writing, and have been following her ever since. She's incredibly widely read, and smart, and snarky in a compassionate way, and she just has this angle of view on things. So when I saw that she had recently come out with a novel (
Among Others
), I figured I'd like it.
I did
(link to my review). Then I tried her alternate history
Small Change
trilogy, and was wildly impressed. I've got
Tooth and Claw
on my iPod now (Victorian novel plot and setting, but with dragons. What's not to like?!), and I'm waiting until I have the time to devote to it to get
My Real Children
, which sounds amazing. If you want a quick taste, she has a number of short stories
online
in
various places
, including a couple of
Christmas ones
on her blog
.
Uncatagorizable in a sort of steampunky way (but for sure not steampunk):
Max Gladstone
— Maybe it's too soon to put him on a favourites list, since I've only read one book, but
Three Parts Dead
would also go on that hypothetical Books that Blew My Mind list, so I'm fairly confident that I'm going to keep liking the Craft Sequence books. Also, look at those covers. So gorgeous; so colorful, and by that I mean notice the different colors of people on them. It's like he's writing books about humans or something. Quite radical. And I love the titles even more after reading
this post
explaining his chronology. (Also I'm liking Max Gladstone more after reading it. Smart, funny guy.) (Of course, now I can't decide which book to read next, since apparently it doesn't matter.)