Happy
(Gregorian Calendar)
New
Year
everyone! (Am I right? Is it the Gregorian calendar? Sounds vaguely familiar, anyway!)
I stayed up until 4am last night re-reading Andrea Höst's Touchstone Trilogy for the umpteenth time while I waited for my son to get home from his party, and in between favourite bits from the books I checked out everyone's Best Of 2017 lists: some great books were read this year! Thanks for sharing (and for adding a ton to my TBR!)
My Year in Review is random, off-the-top-of-my-head, and of necessity includes some Korean drama, because I watched a lot of that instead of reading this year!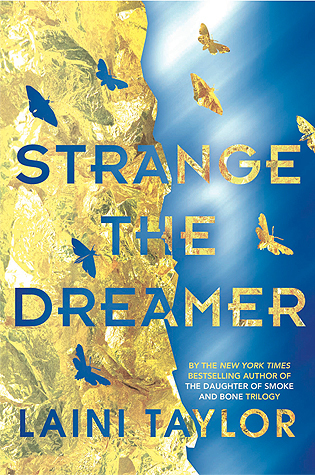 Most Anticipated and Didn't Disappoint:
Thick as Thieves,
by Megan Whalen Turner. We've been waiting for years, and we were rewarded with a fascinating new character and an awesome bromance, plus a couple of new gods.
Strange the Dreamer
, by Laini Taylor. This. Woman's. Brain. Shimmery, deep, delicious, wrenching, utterly original fantasy with the most rootable-for character ever. Serious Cliffhanger Warning.
Fave New-to-me Author:
Katherine Arden.
The Bear and the Nightingale
was wonderful, and then
The Girl in the Tower
surpassed it in every way. Loved the wintry world, the Russian-inspired mythology, the stubbornly independent characters (including the magic horse) and a firebird! Review of Girl coming soon.
Fave re-read:
Goblin Emperor
, by Katherine Addison. Oh, Maia, I love you so much!
Fave random discovery at the library:
Noteworthy
, by Riley Redgate
Authors that keep doing things I love:
E. K. Johnston: She keeps doing different things and they all keep being wonderful.
Spindle
was another thought-provoking fairy-tale retelling, and
That Inevitable Victorian Thing
was thought-provoking alternate history social sci-fi (one has to invent new genres for Johnston all the time!).
T. Kingfisher, AKA Ursula Vernon when she's writing for adults.
Summer in Orcus
was a lovely folk-tale inspired portal fantasy, and
Clockwork Boys
was fantastic motley-crew-on-a-quest steampunk, first in a series and I can't wait for the sequel! Review coming soon.
Books that made me grin from ear to ear:
The Invisible Library
and its sequels, by Genevieve Cogman
When Dimple Met Rishi
, by Sandhya Menon
Books that walloped me over the head (in a good way):
Wolf by Wolf and Blood for Blood
, by Ryan Graudin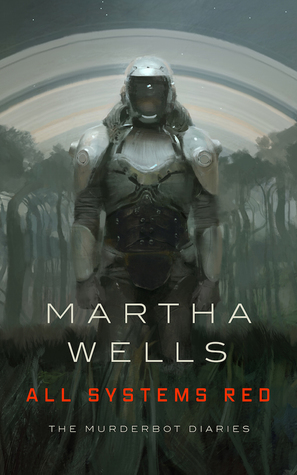 Sequels even better than the first book:
Traitor to the Throne
, by Alwyn Hamilton
The Girl in the Tower
, by Katherine Arden
Blood for Blood
, by Ryan Graudin
Fave characters:
Vasya from
The Girl in the Tower
Irene from
The Invisible Library
Murderbot from
All Systems Red
, by Martha Wells. "As a heartless killing machine, I was a terrible failure." A novella introducing a new series: so excited about it!
(I also really love Lazlo from
Strange the Dreamer
, Rishi from
When Dimple
met him. Kamut, of course. All the characters, really, since I don't love a book if I don't love the characters!)
A few of my favourite K-Dramas
, for the sake of being completist (also my ulterior motive is to addict you all):
Suspicious Partner
/Love in Trouble: romantic comedy/murder mystery/courtroom drama with Ji Chang Wook being vulnerable and funny, Nam Ji Hyun playing another relatably-striving-against-all-odds heroine, and a great supporting cast of goofy-yet-heartwarming friends. (Nam Ji Hyun was also wonderful in the cute-as-a-puppy
Shopping King Louis
, with an utterly adorable Seo In Guk.)
Because This Is My First Life
: romantic comedy/slice-of-life with fantastic writing and acting that had me gasping with laughter and wiping tears in every episode. Best kiss ever.
Strong Woman Do Bong Soon
: fantasy/romantic comedy with easy-on-the-eyes Park Hyung Sik appreciating Park Bo Young's super strength as she beats up gangsters while trying to be a normal girl. (On Netflix as Strong Girl Bong Soon.) I also really enjoyed Park Bo Young's acting in
Oh My Ghostess
(on Netflix as Oh My Ghost), as she plays both a painfully shy girl who sees ghosts and the bold, brash ghost who possesses her.
1% of Something
: romantic comedy (yes, I like these) with a really great dynamic between the couple. It's a let's-pretend-we're-dating-to-get-our-parents-off-our-backs type plot, which
Marriage Not Dating
does even goofier.
Queen In-Hyun's Man
: time-travel historical fantasy/romance. I enjoyed Yoo In Na in Goblin and she's lovely in this one as well, and Ji Hyun Woo is a treat to watch as the Joseon scholar who has to adapt to the 21st century.