How is it June already? I guess my excuse is that I was in Spain and Portugal for half of May. (I'll put a few pics at the bottom of this post, if you want to see any.)
And what did I spend all my travel time reading? Turns out that Martha Wells was my go-to read, out of all the options I loaded onto my phone. And after finishing all 5 novels and two short-story collections in the Raksura series, and the two published Murderbot novellas, I can confidently say that I really, really like Martha Wells!
The
Raksura series
has a lot of awesome stuff going for it. Flying people, for starters. Better yet: shapeshifting flying people who can pass as normal groundlings (no humans in this world, just lots of varieties of bipedal human-shaped people)—but when they shift they get wings and tails and claws and crests. Yes, kind of like dragons, but also totally original and just really cool.
Raksuras also have a fascinatingly unique social structure (with some clever gender-reversal going on, just for fun), and they live in these completely awesome magically hollowed-out tree colonies—Wells' settings are endlessly inventive and interesting; a great world to get immersed in.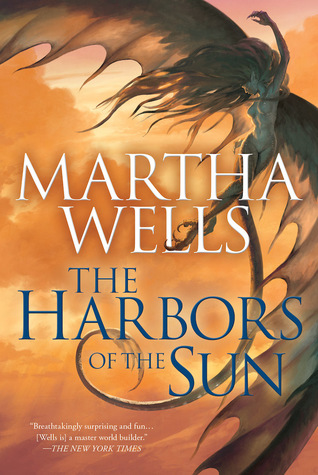 Moon is an entirely empathetic character in whose perspective to enter this world. He starts out not even knowing what species he is, just knowing that he has to hide his shapeshifting ability from the groundlings he lives with. His journey from exile to hero is the compelling thread that ties all the books together, but there are also lots of cool bad guys to fight, interspecies diplomacy to manoeuvre, ancient ruins to discover, and romantic entanglements to, uh, untangle.
Written for adults, but I think it would go over very well with a YA audience. Lots of fun and incredibly imaginative. (If you liked Avatar I bet you'll enjoy these books.)
It looks like
The Murderbot Diaries
will end up with at least four novellas, and one can only hope there will be more. I can't tell you how much I love the character of Murderbot. I was hooked from the first line, and it only got better from there:
"I COULD HAVE BECOME a mass murderer after I hacked my governor module, but then I realized I could access the combined feed of entertainment channels carried on the company satellites. It had been well over 35,000 hours or so since then, with still not much murdering, but probably, I don't know, a little under 35,000 hours of movies, serials, books, plays, and music consumed. As a heartless killing machine, I was a terrible failure."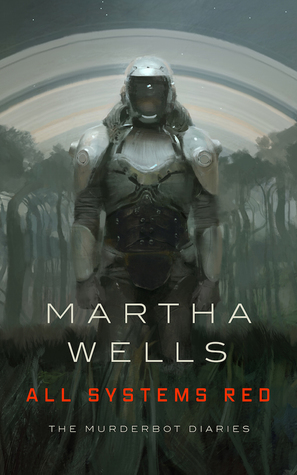 I don't want to give away too much of the plot, but Murderbot the character is hilariously sarcastic, self-depreciating and incisively observant. The corporate-run future world is a brilliant commentary on our current corporate-run world, and Murderbot's journey to figure out its identity ("If people won't be shooting at me, what will I be doing?") is surprisingly touching.
Very different from
Ancillary Justice
, but Murderbot and Breq are kindred spirits, I think.
Also appropriate for YA audiences.
So now that I know how much I like Martha Wells, I think I'd better try her
Ile-Rien books
. Will let you know how that goes!
Here are a few photos from the area around Ronda, in southern Spain. Pretty spectacular scenery!