Last week I posted about four of the seven books shortlisted for the
2016 Cybils YA Specualtive Fiction award
, and now I'll tell you about the other three.
Illuminae was the winner,
(follow the link to see all the winners), but I really think all seven books deserve attention. And it was wonderful how diverse they were in style, theme, genre, characters and authors. A great representation of the impressive things going on in YA spec fic these days.
Keeper of the Mist
, by Rachel Neumeier, is a fairy-tale-type fantasy about a magical kingdom under threat from its magical neighbours. I'm a big fan of Neumeier, so I was thrilled to see this one on the list. It has an engaging heroine: Keri the baker who is suddenly chosen to be the Lady of Nimmira (everyone knew she was the illegitimate daughter of the Lord, but no one expected the magic to descend on her) and has to rise to the occasion. The strength of this book is in the relationships between Keri and her Bookkeeper, Doorkeeper and Timekeeper, who have to figure out how to use their strengths to protect the kingdom, and between Keri and her older brothers, who think they could do a much better job than her but have to work with her and learn to trust her. Friendships and family bonds (and a little bit of romance) in a beautiful and original fantasy setting.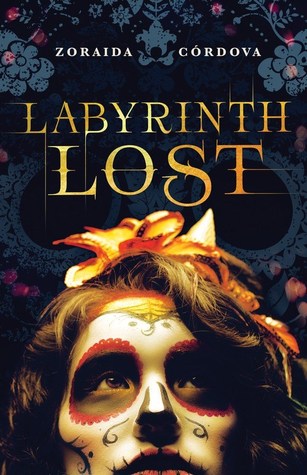 Labyrinth Lost
, by Zoraida Córdova, is often called a Latina Alice in Wonderland. It starts in the real world, where Alejandra is about to come into her powers as a bruja. But Alex wants to reject her magic because of its potential for harm. When she disrupts her Death Day ceremony, her family are all whisked away to the magical realm of Los Lagos, and Alejandra has to travel through its strange, dangerous landscape with a boy she doesn't trust in order to rescue them. I really liked the depiction of a multi-generational family, with all the tensions and warmth of a normal family, plus magic to complicate things. Los Lagos is beautiful, surreal and frightening, and the magic is fascinating to me, based as it is on Latin-American mythologies I'm not familiar with. It has a great first line: "The second time I saw my dead aunt Rosaria, she was dancing."
The Door at the Crossroads
, by Zetta Elliot, is a time-travel novel that connects post-9/11 New York with the Civil War era and the draft riots. It's the second book describing Judah and Genna's struggles to find each other after being transported back in time and encountering slavery and the people fighting to end it. It works as excellent historical fiction, highlighting a number of unfamiliar (to me) aspects of the time period (had you ever heard of the free black community called Weeksville? Worth looking up, it's pretty cool!) while being a tense story of modern teens encountering the brutality and humiliation of slavery and the sacrifices of those trying to free them. Judah and Genna are both well-drawn, engaging characters, and the writing is vivid and sometimes heartwrenching.