I just can't spend time on the internet in summer, but I spend a lot of time reading, which means I have lots of books I should review but don't. So here's a quickie list to get me caught up, plus a few other things I've been enjoying.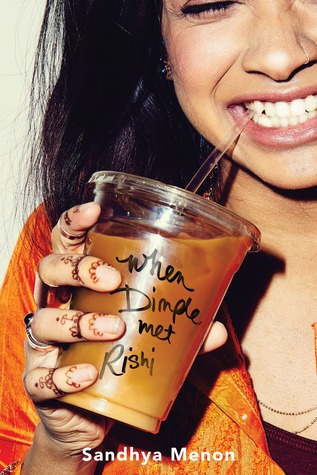 When Dimple Met Rishi
, by Sandhya Menon. This book was completely delightful in every possible way. Does looking at the cover make you happy? Reading the book will make you even happier. Fun, funny, cute, sweet, real: all the good things. (Yes, it's a romance.)
The Bear and the Nightingale
, by Katherine Arden. This book had so much in it and I wanted more of all of it: Russian history, Russian folklore, sibling relationships, strong, compassionate women, deep sense of place, a compelling heroine who insists on being herself. Veered a little more toward horror than the synopsis led me to expect, but I loved the way the horror of the monsters was the same as the horror of starvation. Wonderful characterization, wonderful, evocative writing. Ends satisfactorily, but when I heard there was a sequel I was greatly relieved!
The Naming
, by Alison Croggon. I see why the people who share my taste in books love this series: it has everything we loved in Tolkien, Robin McKinley, Patricia McKillip. In some ways it felt derivative, but she takes all the tropes and makes them her own with vivid, complex characters and lovely, lovely writing.
Traitor to the Throne
, by Alwyn Hamilton. Well. This series keeps blowing me away.
Rebel of the Sands
was a hoot, full of action with a great setting, hot romance and cool magic.
Traitor to the Throne
takes it to another level entirely. Hamilton avoids Meandering Second Book Syndrome by skipping ahead several months (past some fairly significant events: here's hoping she's planning to write a few short stories about them!); then she plops Amani down in the middle of the enemy, away from all her friends (and Jin! Jin doesn't get nearly enough page time in this book. But I'm whining.), in a situation that requires her to be patient and clever and strategic, none of which are Amani's strengths. There are great new characters, even cooler, steampunky additions to the magic, and lots of twists, surprises, betrayals. That ending. Aieee! Need third book now.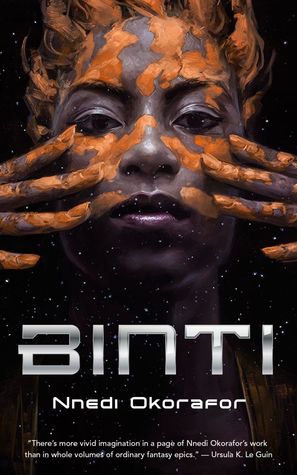 Binti
, by Nnedi Okorafor. A fascinating little novella/parable about interspecies communication. I loved how real Binti's culture feels, and the way Okorafor explores the experience of foreignness and the remarkable feeling of finally understanding someone who was completely opaque to you.
The Masked City and The Burning Page
, by Genevieve Cogman. The next two
Invisible Library
books were just as much fun as the first, with more Fae and dragons and Irene being awesome. Loved Vale and Kai and their three-way friendship. Loved alternate Venice and St. Petersburg. There's nothing not to love in these; I'll be grabbing book 4 asap.
Also, Ireland is every bit as green and gorgeous and full of old things as I had imagined it to be. And my life is now complete because I've been in the Trinity College Library in Dublin. (I seriously had a moment when I walked into that room. As in, tears in the eyes and everything!)

And we may not have had great views on our backpacking trip, because there are terrible wildfires all across BC and the smoke is blanketing a good chunk of the province, but the flowers were sure spectacular.